Hello! I'm very excited to share my latest project with you, a Cart Pocket Project Bag! She Who Sews by J. Wecker Frisch's for Riley Blake Designs is the perfect fabric for this project. Janet's distinctive art of antique sewing is captured in this beautiful capsule collection. It's also in home décor weight fabric, which I find lovely to sew with, especially with bags and pouches. I also made pretty pillows using the Grain Sack Panel from the collection. It's the perfect print to jazz up my sewing space and add the vintage feel that I love!
Here is the Cart Pocket Project Bag and Pillows I made:
I've been looking for accessories for my sewing cart and wanted a side utility pocket that can be cute and useful. I didn't find much out there so I decided to make my own. It also doubles as a project bag too! I added a large elastic tool holder and a large clear pocket with zipper to hold all your tools or small project.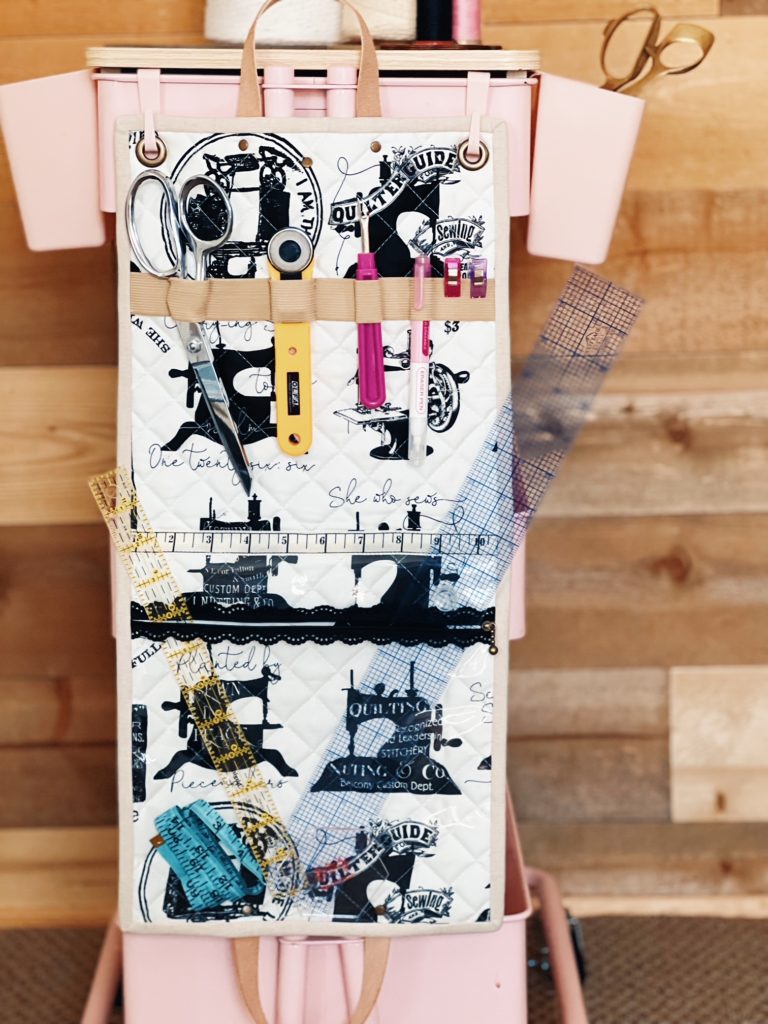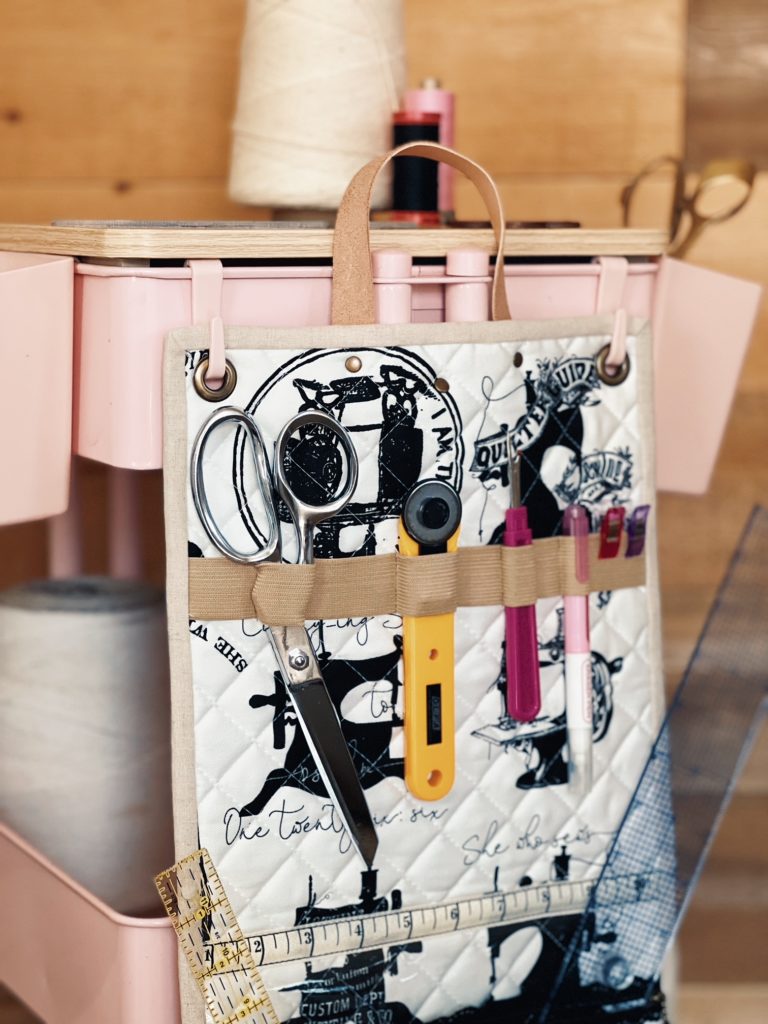 You can add the pocket to your wall too if you don't have a sewing cart. I added large eyelets to the top so you can easily attach the pocket to hooks.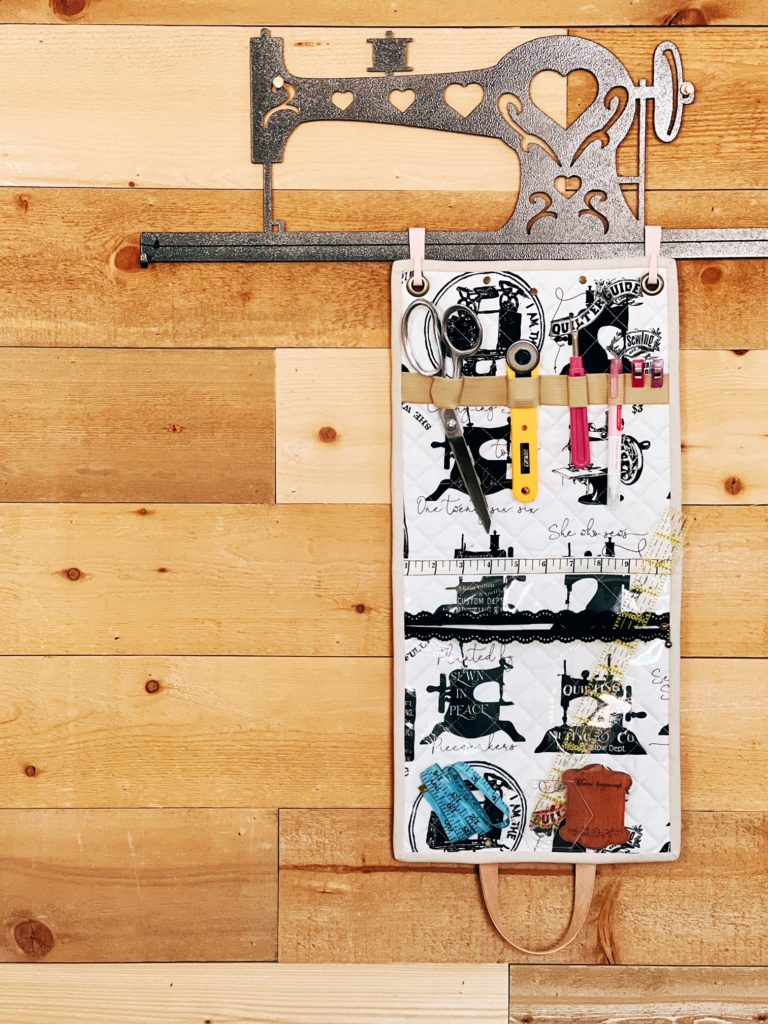 It also doubles as a project bag. Simply take it off the hooks and fold to close. I added a leather snap button tab and leather handles so you can take it wherever you need to take a project.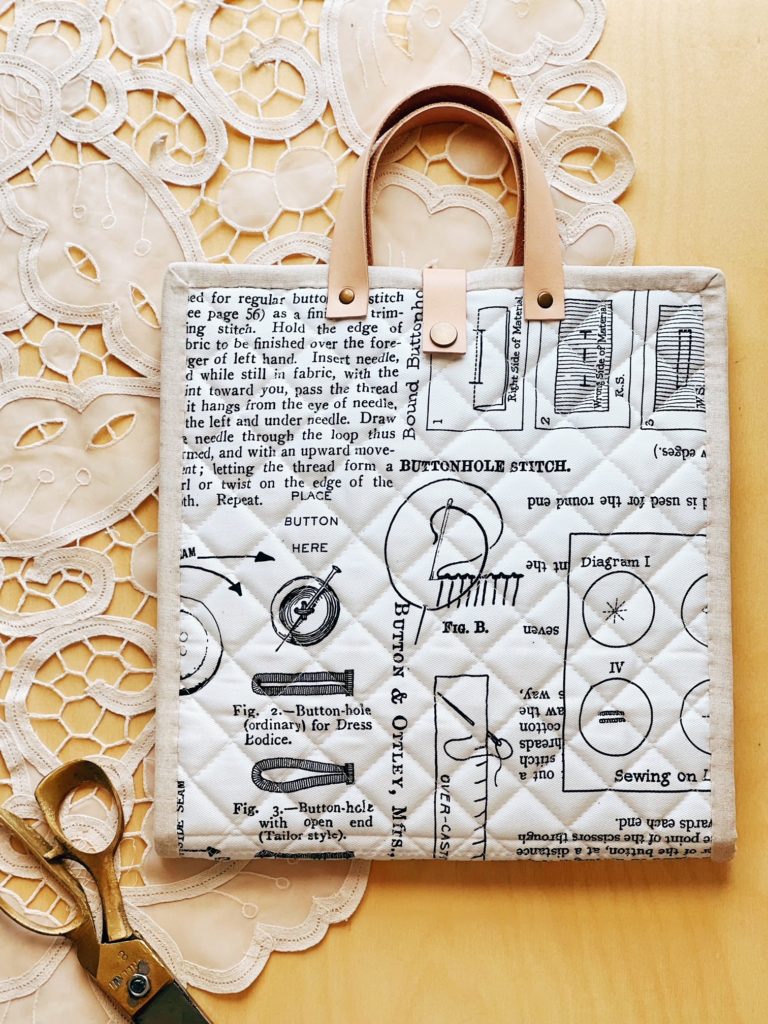 Here are the pillows I made using the Grain Sack Panel. I used Riley Blake Linen in Natural for the binding in the pillows as well as the cart pocket.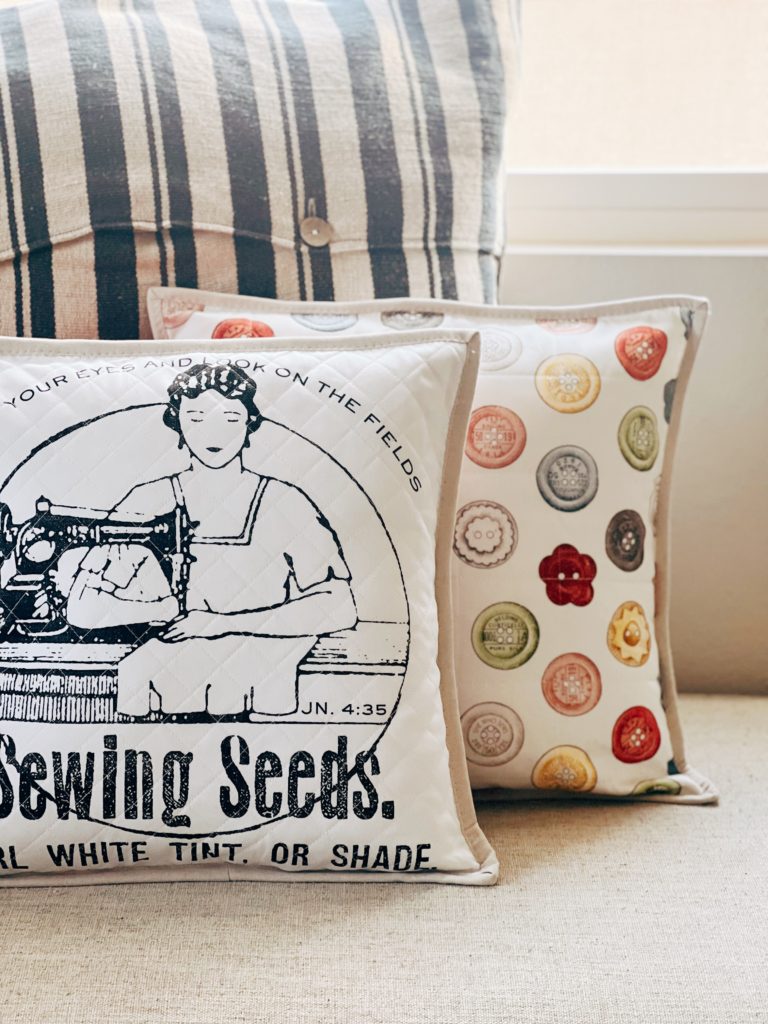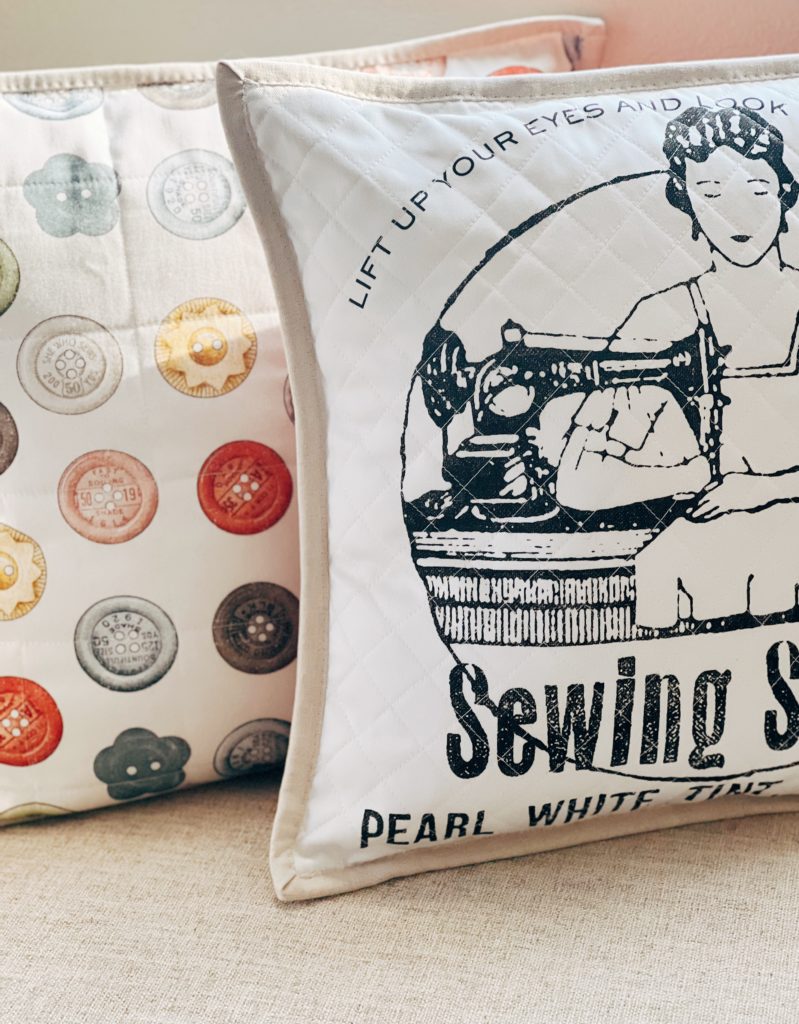 I hope you enjoyed my project! She Who Sews will start shipping this September, so check your favorite quilt shops to see if they will carry it!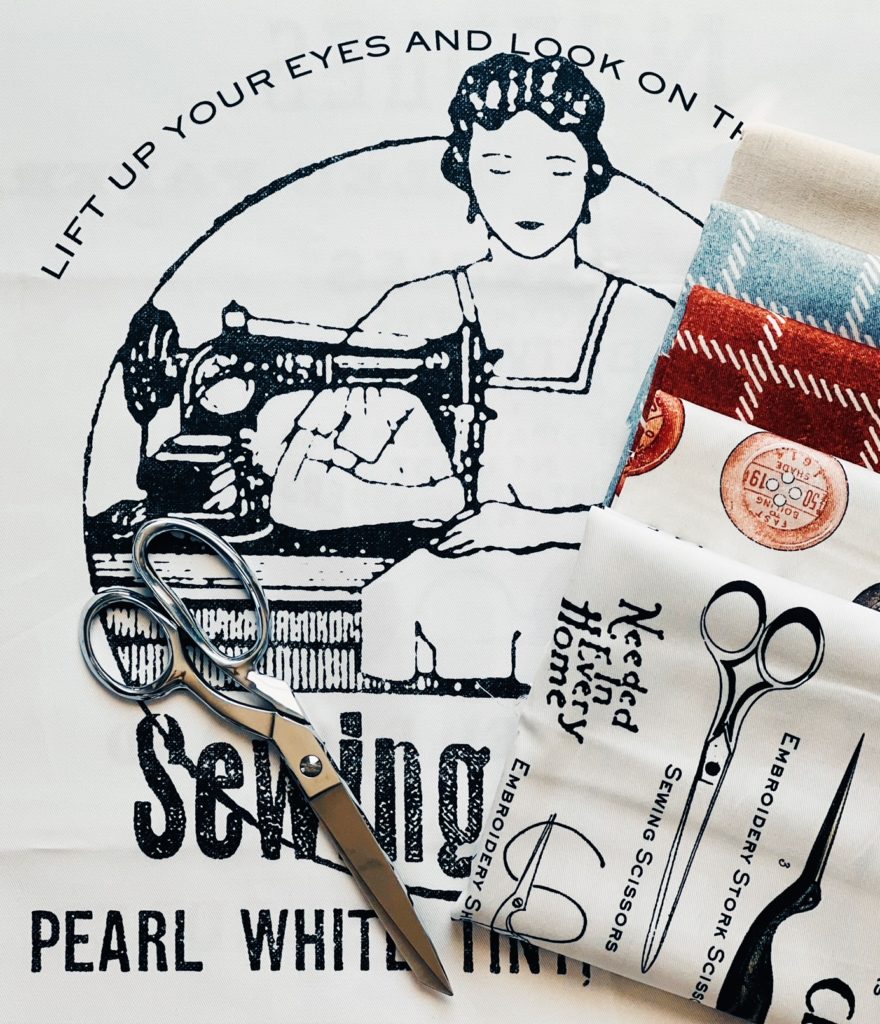 Thanks for reading along!
Karen