Hi Christmas! I'm ready for you! Hello, it's Karen from Creamcraft Goods. Christmas is my absolute favorite holiday, so I'll take any kind of Christmas fabric anytime of the year. The new collection Christmas Joys by Lindsay Wilkes of The Cottage Mama is so sweet and it's hard to resist the vintage cuteness! Using her adorable retro designs, I thought my Pincushion Station Pattern would work lovely in showcasing her new collection.
I created this Pincushion Station pattern with organization and compact size in mind. There are multiple pockets to hold all your sewing notions - small to medium scissors, small rotary cutter, seam ripper, clips, and of course pins and needles! It is also weighted with crushed walnuts, so it stays put around your sewing area. I also use it as a weight to hold down fabric when I'm cutting. All my essential notions are easily accessible, making sewing more organized and fun! This Pincushion Station also makes great gifts, or even Christmas gifts! Shop the pattern here:
The Pincushion Station is great for fussy cutting your favorite prints to make it extra special. Here, I fussy cut some of the cute Christmas animal images for the top of the pincushion and paired it with the text prints.
This Pincushion Station can hold many things and helps to keep you organized, while still being cute! I added button embellishments and handmade tags to make the pincushion cute and unique.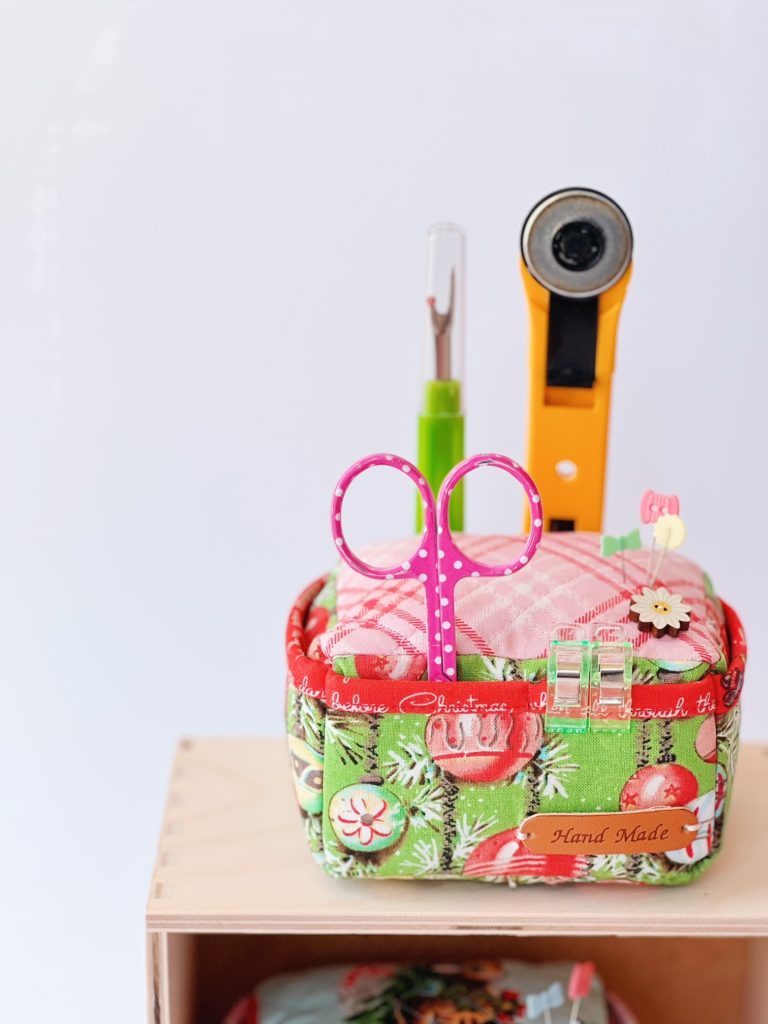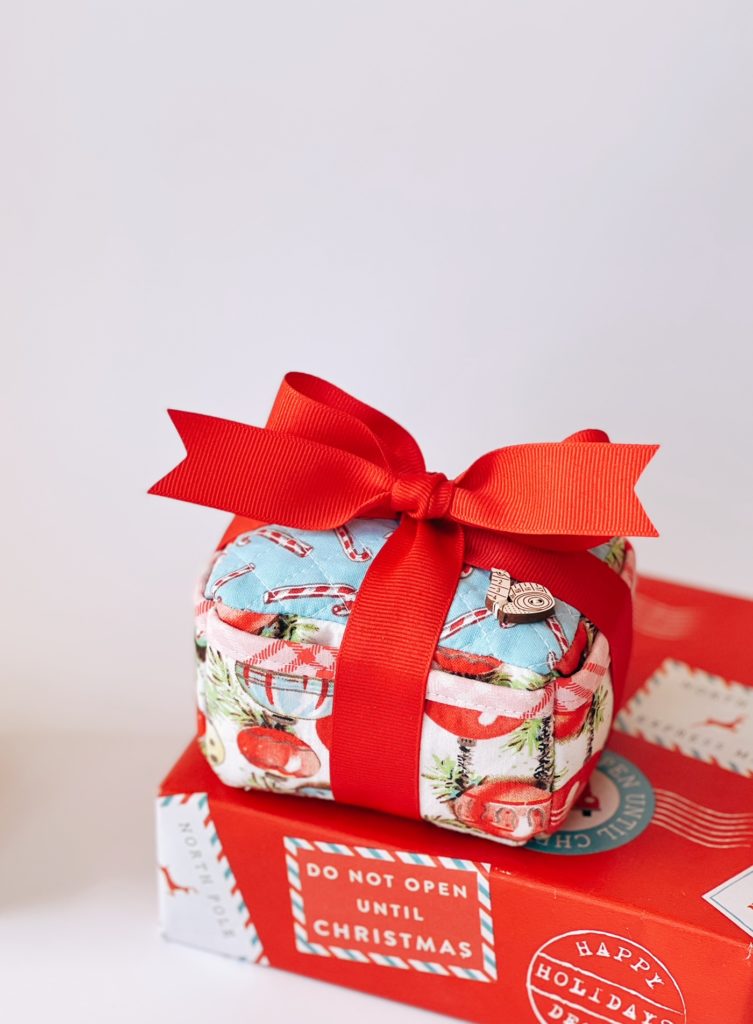 I hope you enjoyed my Pincushion Station for Christmas Joys. You can shop the pattern here:
Christmas Joys is arriving soon into stores, so check your favorite quilt / fabric shop to see of they will carry it!
Thanks for reading along!
Karen